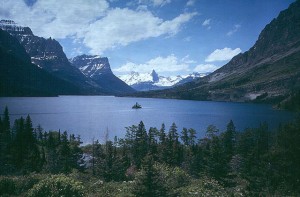 While visiting Makoshika State Park you will see the short road to the Kinney Coulee Hike. This hike drops 300 feet and is not for everyone. Regardless of whether you intend to take the hike, drive the short road to the trailhead. Walk out about 100 feet to a viewpoint with an unbelievable panoramic view of the scene below. Beautifully eroded badlands rise from the valley below. They appear to be islands floating in a sea of green grass.
Proceed to the Pine on the Rocks Campground but you won't want to leave as you look out and around at a closer side view of what you just saw at Kinney Coulee Trailhead.
Campers take note: At the Pine on Rocks Campground there are several premier camping sites on the high cliff overlooking the badlands.